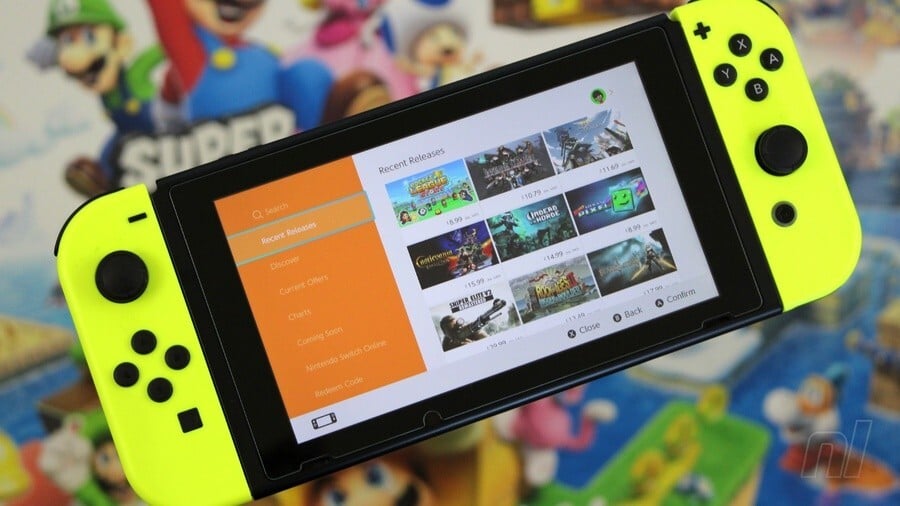 It's been well documented that searching for your next favourite game on the Nintendo Switch eShop is more hassle than it should be and as a result, we've seen plenty of developers slash the prices of their releases in a bid to land their title on the store's 'Deals' and 'Best Sellers' tabs. Sometimes, they've even given games away for free.
In some ways, it's great that you can load up your Switch and grab so many games for such a little amount, but we'd argue that things are getting a little out of control. We've just had a quick browse of the eShop ourselves in the hopes of finding some quirky, fun games for cheap, and discovered that a whopping 64 titles are currently being offered for less than a single dollar in the US. It's a similar story in Europe, too – visiting the UK's eShop reveals 49 games available for less than £1.
A small handful of these appear to be titles that are permanently priced that low; Soccer Pinball, for example, has always been priced at $0.99 which is fair enough. The majority of the list, however, are games which are on sale with prices reduced by as much as 90%. That isn't an extreme, either – plenty of the games listed are 90% off.
If you've landed here hoping to find a bargain and want to see the cheap list of games for yourself, you can do so by heading to the 'Search' tab of the eShop (top-left), clicking 'Price Range', clicking 'View More' on the '$0.01 – $9.99' (or equivalent) section, and then changing the filter at the top-right to 'Price (low to high)'. Even that was unnecessarily complicated, wasn't it?
It leaves us with an interesting topic for debate: should we be celebrating the fact that, as gamers, we have access to plenty of games for relatively low prices, or does this just further highlight the discoverability issues faced by both developers and players as a result of the eShop's design and the sheer volume of games releasing each and every week? We'll let you mull that one over in the comments.